All Inclusive Service & Maintenance Program
Key client benefits
---
The "all inclusive maintenance & service program" is truly unique to and only available from Recyquip Engineering & Manufacturing – Service Division. It offers our clients benefits that cannot be realized through operator or customer self-servicing. Some of the program's key benefits are outlined below:
Full maintenance and service for the life of the machine or for as long as the maintenance and service contract is fully paid up and in full force and effect

A monthly preventative maintenance inspection

Annual hydraulic oil filtration

Annual replacement of all hydraulic filters, pipes and fittings

Our clients are always assured of having state of the art equipment that is in excellent working condition

Our service network is available five days a week and will respond to all service calls within 2 to 4 hours of receipt of the call

Pre-installation site inspection and consultation

Onsite training and comprehensive operating instructions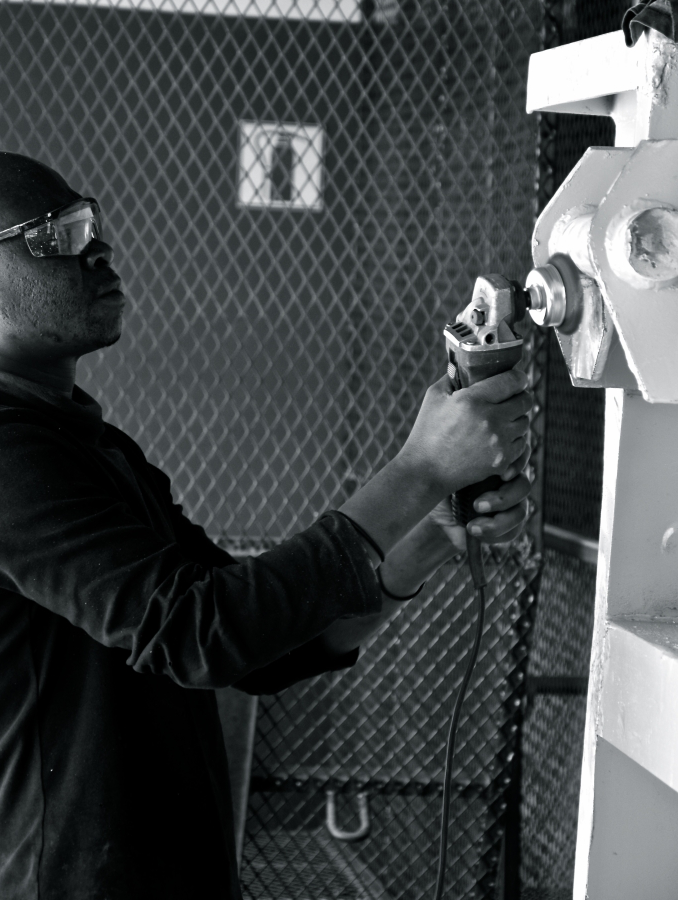 Our clients' responsibilities
Daily greasing as per the greasing schedule provided

Hydraulic oil leaks & levels – checked daily and top up / tightened as necessary

Daily cleaning of machine, particularly in load box and on the floor of the machine

Comprehensive Insurance against theft and or damage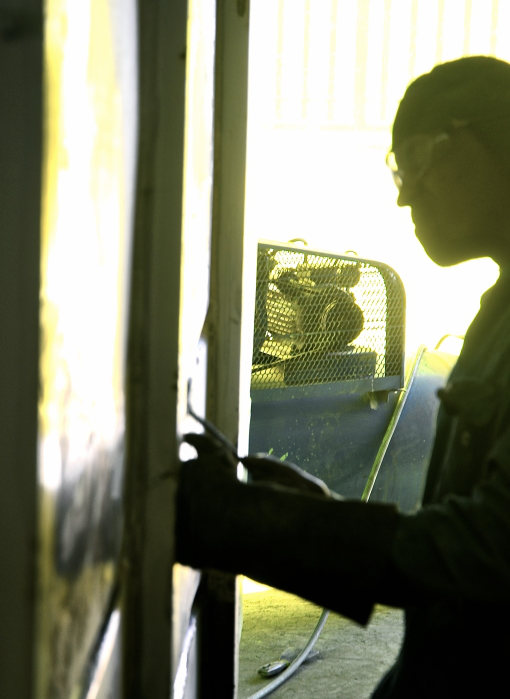 The Value in Entering into a Maintenance & Service Contract
---
The most important part of any waste or recycling operation, apart from its people, is the equipment used to process or add value to the products and or services that the company provides. Without well maintained, serviced and operational equipment, recyclers and waste companies are going to battle to survive in a dynamic, competitive market. Operators and owners are also beginning to understand that their choice of equipment and service providers has a significant impact on their overall business objectives and success.
Consider, for example, how maintenance & service of equipment, or the lack thereof affects your business. If you do not have to worry about maintaining & servicing your equipment, which may be tying up more time, money and extra costs than you realize, you will have more time and money to focus on growing your business. Even if you are maintaining & servicing your own equipment, you may want to carefully examine your current total maintenance & servicing costs, or the lack thereof to quantify the impact that this is having on your business and ultimately your bottom line or profits.
Clients have discovered that they can significantly lower the on-going operating costs of their equipment, while increasing efficiency, by choosing the "All Inclusive Maintenance & Service" option. This assists them in improving cash flow and using their hard earned cash in an effective manner to enhance productivity and thereby increasing overall profitability. The first step in determining whether or not the maintenance & service program is truly the best option not only for today but also for the future is to determine the true cost and value of the maintenance & service program.
A Strategy for Success
---
Although each of our clients is unique, have different needs & challenges, their need for a proper & effective maintenance & service program remains the same. For example, there is often no individual that has a proper maintenance & servicing plan in place and more often than not repairs & maintenance are reactive as the result of a breakdown or failure rather than proactive in nature to prevent breakdown or failure of equipment.
Recyquip Engineering & Manufacturing – Service Division and its "All Inclusive Maintenance & Service Program" is designed to ensure that we can complete the maintenance & servicing tasks more cost effectively than operators or owners own internal structures may allow. Equipment maintenance and servicing is a very common practice that is necessary to keep the waste handling equipment functioning correctly which is all too often overlooked. Very often due to the lack of staff, effective planning & or lack of capital, this work cannot be handled in house. By providing these services, the "All Inclusive Maintenance & Service Program" can decrease downtime and reduce the associated costs.
Note: ALL MAINTENANCE & SERVICE PROGRAMS ARE SUBJECT TO APPROVAL BY RECYQUIP ENGINEERING & MANUFACTURING.