The All Inclusive Rental Program
Key client benefits
---
The "all inclusive" equipment rental program is truly unique to and only available from Recyquip Engineering & Manufacturing – Rental Division. It offers our clients benefits that cannot be realized through either standard leasing programs or outright purchasing options. ​
Maintenance and service is included for the duration of the rental program
Installation of the equipment is included
Freight of the equipment to your site is included
The hopper, chute or weather enclosure of your choice
An annual preventative maintenance inspection is included
The equipment is removed at the end of the rental period and replaced with new equipment when the original rental agreement is renewed
Our clients are always assured of having state of the art equipment that is in excellent working condition
Our service network is available five days a week and will respond to all service calls within 2 to 4 hours of receipt of the call
Pre-installation site inspection and consultation
Onsite training and comprehensive operating instructions

The Value in Renting
---
Today, companies are re-thinking the option of renting verses owning their waste handling and recycling equipment. They also are beginning to understand that their waste disposal decisions have a significant impact on their overall business objectives.
Consider, for example, how waste disposal affects your business. If you now own your equipment, you may be tying up more time and money in maintenance, paperwork and extra costs than you realize. Even if you are leasing, you may want to carefully examine your total waste disposal costs as the same issues apply.
Clients have discovered that they can significantly lower the on-going operating costs of their equipment, while increasing efficiency, by choosing the "All Inclusive Rental" option. This assists them in using their hard earned capital in an effective manner to enhance productivity and thereby increasing overall profitability. The first step in determining whether or not the rental program is truly the best option not only for today but also for the future is to determine the true cost and value of the rental program.
Our clients' responsibilities
---
Provide the electrical service required to operate the equipment that will be installed. The service will include the installation of a fused disconnect within 1 meter of the final proposed panel location. Typically the service required will consist of the a 220 - 3 phase connection
Have a qualified electrician on site to make the final connection to the control panel while the crew is completing the installation of the equipment.
Electrical system maintenance, fuses, etc.
All taxes where applicable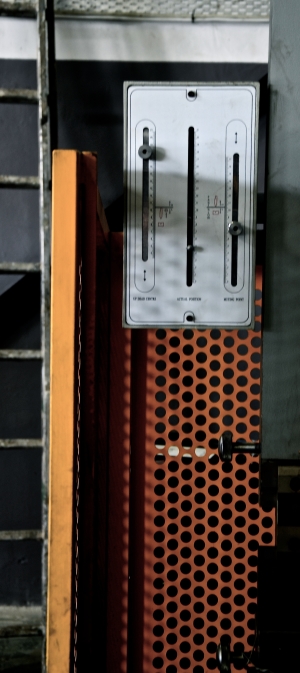 A Strategy for Success
---
Each of our clients is unique and although they each have challenges that are also unique. However, their overall waste handling needs are more often than not very similar. For example, there is often no individual that can truly determine what system or systems would truly meet their needs. Recyquip Engineering & Manufacturing – Rental Division and its "All Inclusive Rental Program" can handle situations such as this and we can complete these tasks more cost effectively than their own internal structure may allow.
Equipment maintenance and service is a very common practice that is necessary to keep the waste handling equipment functioning correctly. Very often due to the lack of staff or capital this work cannot be handled in house. By providing these services, the "All Inclusive Rental Program" can decrease downtime and reduce associated costs.

Note: ALL RENTALS SUBJECT TO APPROVAL BY RECYQUIP ENGINEERING & MANUFACTURING.